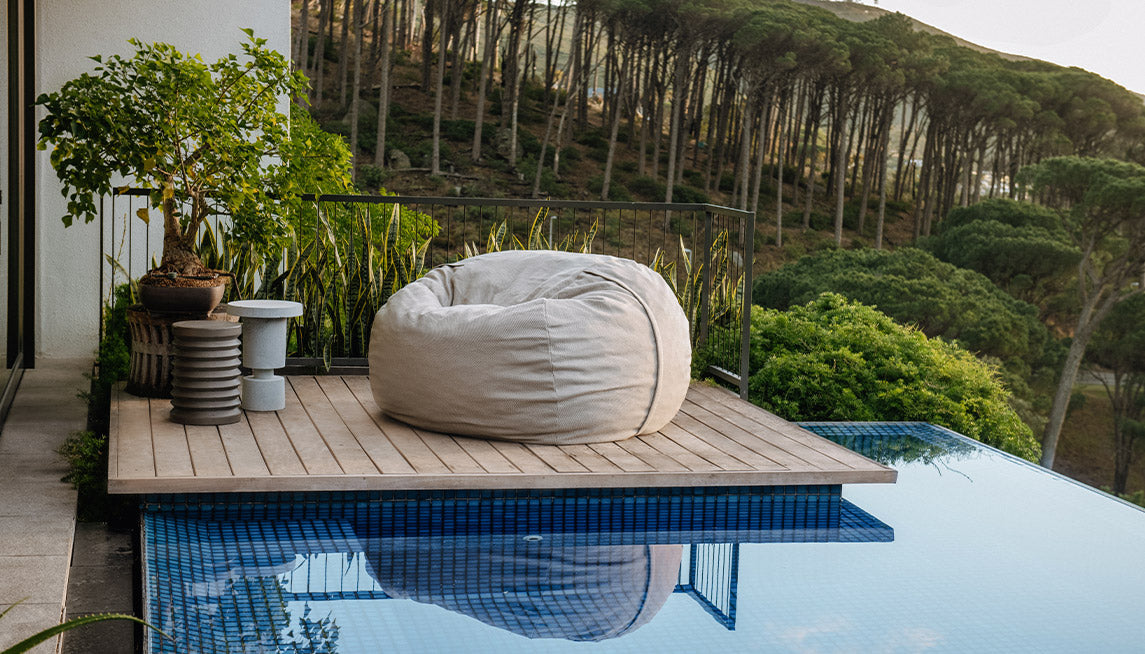 THE ONLY BEAN BAG WITH A 5 YEAR WARRANTY!!
Urban Yogi bean bags are built to last. When you buy any Urban Yogi product, you won't have to worry. Upon purchase, every product is automatically registered and your warranty is activated. To make things even easier, we've documented the warranty details below so you can clearly understand the warranty for your Urban Yogi purchase.
Warranty
The limited warranty on Urban Yogi products begins at the date of purchase and is valid for up to 5 years from the date of purchase. In case of a manufacturing defect covered by the warranty within 1 year of purchase, the product will be repaired or replaced with a then-current comparable model and size. In case of any manufacturing defect after the first year, either a repair or in case if a repair is not possible, a Prorated Credit Settlement will be applicable. This means for every year you own it, you would receive less and less credit.
The warranty period for different products & categories is as follows :
1. All Inserts - 5 Years
2. All Covers - 2 Years
The warranty covers
1. Visible manufacturing defects not resulting from improper use or handling.
2. Please note a + or – 2 cms variation in length, width and thickness is in the tolerance limit and can also be subjective to individual measurements taken.
3. A manufacturing defect in the zippers of covers or inserts. This does not include breakage of the zipper from improper or manhandling of the zipper.
4. Any physical defects in the material or workmanship, subject to limitations described in this warranty.
The warranty does not cover
1. Issues that result from normal wear and tear or improper use are not subject to this Limited Warranty. Exclusions from the Limited Warranty include but are not limited to normal wear and tear and also any improper use of the products.
2. Minor imperfections such as slight cosmetic flaws.
3. Stains, tears, burns and discoloration that occur over time and/or are caused by the customer.
4. Personal opinions or preferences regarding the softness, firmness or attributes of any product.
5. Any product purchased or acquired used, resold, gifted or anyway not in possession of the original owner. Any purchase of Urban Yogi products from a non-authorized distributor, reseller or retailer.
6. Physical damage to a product caused by the customer.
7. Allergies or sensitivities to fabrics or materials.
8. Damage caused by animals, rodents or children.
9. Naturally occurring aromas from foam, cotton or other materials.
10. A normal increase in softness of the foam pressure-relieving material which does not affect the pressure-relieving qualities of the product.
11. The Urban Yogi Warranty does not cover accessories, commercial/rental use, pet damage, color fading, failure to follow washing instructions, or damage due to burns, odors, mold, ink stains, water/fire, natural disaster, or bodily fluids. Sac Duffels are for transportation only, Urban Yogi does not replace soiled duffels.
Care
1. Cleaning – The sac covers & outer covers of accessories can be removed and gently washed with mild detergent only. For cleaning inserts use a soft, damp and clean cloth using small circular motions to clean. You may use light fabric for cleaning products. Please DO NOT machine wash or machine dry the sac inserts.
2. Delicate fabrics like fur & premium velvets should be dry cleaned and not machine washed.
3. If your fabric thread becomes loose, simply cut it off. Do not pull it. Dust is best removed using your hand vacuum with the appropriate attachment. Avoid harsh brushing and sharp objects (rings, buckles, toys) as it may cause snagging of threads.
4. Always protect the bean bag sacs from water and other liquids
Need to Submit a Warranty Claim?
Please contact us via email at hello@theurbanyogi.co. Please type your name, order number, and "Warranty" in the subject line of your email.
For your warranty claim to be reviewed, include the following in your email:
1. A few pictures of the damage.
2. A description of the item and the damage.